Silas Salano, DPM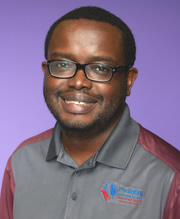 Dr. Salano has been practicing podiatry in the DFW Metroplex since 2014. He is board certified with the American Board of Podiatric Medicine and specializes in in all aspects of podiatry (Primary and Surgical). He is credentialed at Medical City of Arlington, Texas General Hospital in Grand Prairie and Kindred Hospital, Arlington.
Residency:
Our Lady of Lourdes Hospital, Binghamton, New York Podiatry Medicine, 2011-2014
Education:
DPM, New York College of Podiatric Medicine, 2007-2011
BS in Biology, University of Texas at Arlington, 2003-2005
AS, Dallas County Community College, 2001-2003
Hobbies: Travelling, Soccer, Photography
Family: Dr. Salano is married with 3 daughters (ages 11, 4, and 2).
Ashley Varner, DPM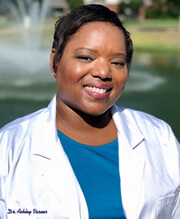 Dr. Ashley Varner is a graduate of Beaumont Hospital-Botsford Campus in Farmington Hills, Michigan where she completed her Podiatric Medicine and Surgery Residency with Reconstructive Rearfoot and Ankle Surgery. While in residency, Dr. Varner demonstrated her leadership abilities and served as Chief Resident of the Residency and of Operation Footprint, while on a mission trip to Honduras. During this trip, Dr. Varner performed reconstructive lower extremity surgery and provided exceptional care to underserved population. Dr. Varner also participated in several publications and research projects focusing on surgery, wound care and disease prevention.
Education:
Undergraduate: University of Michigan, Ann Arbor,MI- Bachelor's of science
Medical School: New York College of Podiatric Medicine, New York, NY-Doctor of Podiatric Medicine- DPM
Residency:
Beaumont Hospital Botsford Campus, Farmington Hills, MI
Affiliaton:
Board Qualified – American Board of Foot and Ankle Surgery
Board Qualified – American Board of Podiatric Medicine
Member – American College of Foot & Ankle Orthopedics & Medicine
Member – American Podiatric Medical Association